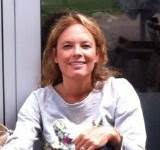 Jeannine Butzelaar
Managing partner Jolo Fashion Group
CEO CleanDye
Bedrijf
Jolo Fashion Group
Mede investeerder met Jolo Fashion Group in CleanDye
Elevator pitch
We, my business partner and me believe in a company in which our teams; our colleges do what they are good at and like doing.
This gives them motivation and makes our business grow sustainably and organically.
We created small self-supporting units with high autonomy and responsibility who choose their own road map.
We do not have managers – directors, the playing field is clear – we follow the business closely and coach when necessary.
Being able to be part and contribute to this working environment and feel the positive spirit makes me really happy!
Missie
Contribute to the people and our planet by making the fashion industry cleaner. How? By bringing water free and process chemical free garments within reach of a large consumer target group within 2 years.
Belangrijkste importlanden
China , India , Bangladesh, Turkije en Portugal met JFG . Met CleanDye zullen we importeren uit Bangladesh
Belangrijkste exportlanden
Benelux, Duitsland, Spanje, UK / Ireland, USA, Indonesia, Australia, Taiwan, Korea, Japan voor JFG
CleanDye nog niet complete helder
Vakgebied
JFG : kinderkleding merken en private label
Cleandye : heren – dames – kinderkleding
Nevenactiviteiten
Comissaris bij familie destilleerderij Hooghoudt in Groningen
In te huren als
Spreker
Follow me
LinkedIn
Facebook
Instagram